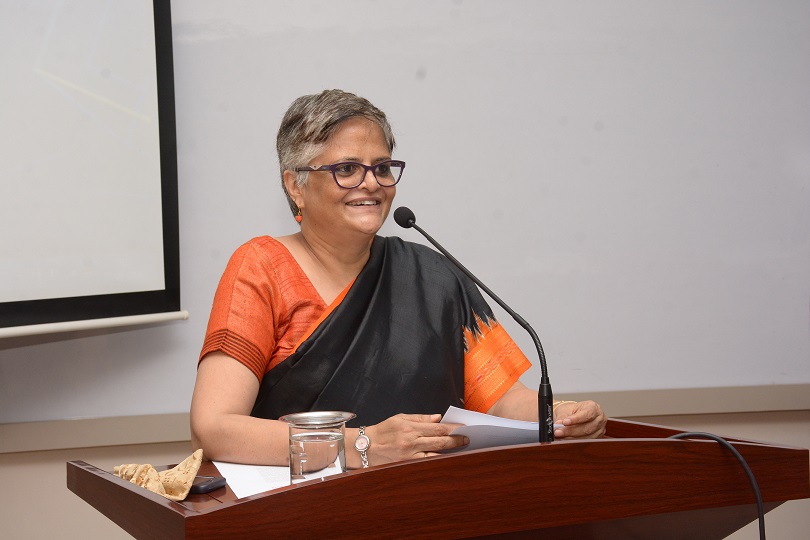 Kalpana Kannabiran
Ph.D in Sociology, JNU; LLM, OU
Professor & Regional Director
In the past two and a half decades, Kalpana Kannabiran has researched and written in the areas of sociology of law, social movements, gender studies, disability studies and jurisprudence – especially focusing non-discrimination and criminal law. Trained as a sociologist (PhD-Sociology), and as a lawyer (LLM-Jurisprudence) she has combined research, teaching (law and sociology), activism, pro bono socio-legal counseling and rights advocacy in her work.
Her research over the years has focused women's studies and gender studies (beginning with her M.Phil dissertation on unorganized labour submitted to University of Hyderabad) continuing to the present time, her edited collection Violence of Normal Times: Essays on Women's Lived Realities bringing new dimensions to the understanding of violence against women; on the history of colonial jurisprudence with reference to the devadasi question - her co-authored book Muvalur Ramamirthammal's Web of Deceit: Devadasi Reform in Colonial India crystallising her concerns on this issue (and also as part of her doctoral thesis submitted to Jawaharlal Nehru University); criminal jurisprudence, especially striking a different path in the understanding of criminology - evident in the volume of original essays on the subject she has co-edited Challenging the Rule(s) of Law: Colonialism, Criminology and Human Rights in India; and most recently constitutional law, through her most recent book, Tools of Justice: Non-Discrimination and the Indian Constitution. This last book was one of five titles worldwide voted for the Authors-meet-Critics session at the VIII World Sociology Congress at Yokohama, 13-19 July 2014. An important part of Dr. Kannabiran's writing has focused on the question of caste ("Sociology of Caste and the Crooked Mirror: Recovering BR Ambedkar's Legacy" in EPW; and "Cartographies of Resistance: The National Federation of Dalit Women" in a volume co-edited with Nira Yuval Davis, The Situated Politics of Belonging) and more recently on the rights of persons with disabilities, adivasis and sexual minorities. The concern with violence has been a running thread through her entire writing, and she is editing a collection of original essays for a volume on Violence Studies for OUP.
In addition to this she has compiled and edited two successive NGO Alternative Reports on CEDAW for the National Alliance of Women-India – the 2nd & 3rd Combined Reports presented in January 2007 in New York; and the 4th & 5th Combined Reports presented in July 2014 in Geneva and has been active in lobbying on the Concluding Comments of the UN Committee.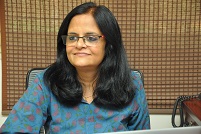 She is currently working on a diverse range of research concerns – the concept of labour in indigenous communities; the meanings of the right to education for the Chenchus and internally displaced tribal communities in Andhra Pradesh; disability, urban employment and hostile environments with reference to Hyderabad city; explorations in law and literature in India; and investigating the patterns in female age at marriage in Andhra Pradesh. She is also coordinating a fellowship programme for lawyers belonging to scheduled tribes aimed at strategic rights litigation and the development of practice guides for lawyering.
Dr. Kalpana Kannabiran received the Rockefeller Humanist-in-Residence Fellowship at Hunter College, City University of New York in 1992-1993; the VKRV Rao Prize for research in social sciences focusing on social aspects of law in 2003; and the Amartya Sen Award for Distinguished Social Scientists, 2012. She has been a member of the Expert Group on the Equal Opportunities Commission, Government of India and a General Secretary of the Indian Association for Women's Studies. She is currently Member of the Executive Committee of the International Sociological Association, 2014-18.
E-mail :director@csdhyd.org
http://prajnya.in/storage/app/media/gritwp18kk.pdf