CSD offers an internship programme for final year students of post-graduate studies in Social Sciences for a duration of 2-3 months. The main aim of the internship is to build the capacity of students on the fundamentals of social science research; equip them with the use of the qualitative and quantitative research tools, techniques and perspectives and train them in the application of methods, familiarity in the selection of appropriate tools and techniques and writing skill.
During the internship period, the interns are assigned to work under the supervision of faculty members at the council and prepare a written document. The interns are provided with a monthly stipend of Rs. 5000. Interested candidates may apply against a call for a summer internship, usually notified in April every year or encouraged to apply through their concerned institutions/faculty members to the Director, CSD at director@csdhyd.org.
CURRENT INTERNS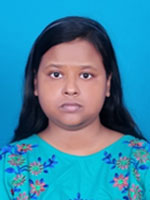 Annanya Sardar
Master's in Economics, Birla Global University
Undergraduate degree in Economics, Amity University, Noida. Interested in undertaking research on development issues and is a data analyst enthusiast.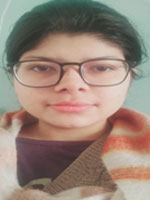 ANUSHKA SHARMA
M.A (Women's Studies)
School of Gender Studies
Tata Institute of Social Sciences(TISS)
Hyderabad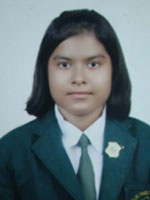 ASHU YADAV
MA in Women's Studies
School of Gender Studies
Tata Institute of Social Sciences (TISS)
Hyderabad
MEENU RANA
MA in Women's Studies
School of Gender Studies
Tata Institute of Social Sciences (TISS)
Hyderabad