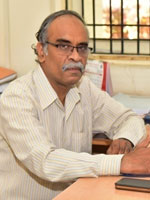 Mr. YSS Prasad
Secretary to Director

Mr. Prasad has been associated with the Council since November 1990. He is responsible for the day-to-day correspondence of the Regional Director. Equally proficient in Telugu and English Typewriting, his bilingual skills, meticulous and thorough approach to work make him an asset.
---
Mrs. K. Mahalakshmi
Stenographer

Smt. Mahalakshmi joined CSD in September 1999. She coordinates with the Regional Director on various issues of importance with respect to the day-to-day functioning of the Council. She is closely associated with the academic staff in the documentation and formatting of project reports.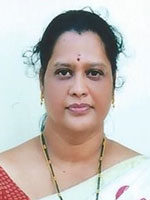 ---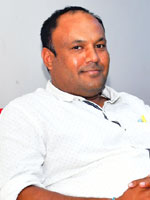 Mr. J. Vijayakumar
Accounts - Consultant
Mr. Vijay is an accomplished result-driven finance and accounts professional with more than 15 years of progressive experience in the Rural Development Sector working with NIRDPR, Centre for Sustainable Agriculture (CSA), Sahaja Aharam Producer Company and PEACE Organization. The clarity in budgetary planning for both the short and long term is his strength. He pays utmost attention to every transaction to deliver performance in finance and accounts management. He possesses vast experience in finance management, especially in the development sector, with sound knowledge of NGOs' legal and financial requirements. He holds a Masters in Business Administration degree. He regularly upgrades his skills to stay abreast with the latest developments in finance operations. He has been the critical force behind strengthening the financial systems, donor reporting guidelines and establishing the organisation's finances and procedures.
---
Ms. N. Prasanna Rani
Accts & Admn Assistant
Ms. N. Prasanna has been working with CSD as Accounts-Admin Assistant since May 2015. She looks at administrative and accounts matters such as maintaining files related to accounts & administration. She provides support to office works, administrative and clerical tasks and assists in daily office works.

---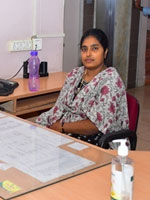 Mrs. Ayesha Shameena
Receptionist
Shameena engages in frontline office activities. She also engages in the collection of data on social indicators from newspapers. She also assists in library management. She holds a Post-graduate degree in Hindi Language and Bachelors degree in education.
---
Mr. Pratap Reddy
Electrician cum Driver
Mr. Pratap Reddy is part of CSD since January 2008. He is responsible for electrical maintenance and assists in maintenance of IT in addition to his services as a driver.

---

Mr. Sunil Kumar
Office Assistant
Mr. Sunil Kumar has been associated with CSD since June 1999.
---
Mr. Mariyadas
Office Assistant
Mr. Mariyadas has been with CSD since April 2007. He looks after the cleanliness of the library and supports all staff as and when required.

---