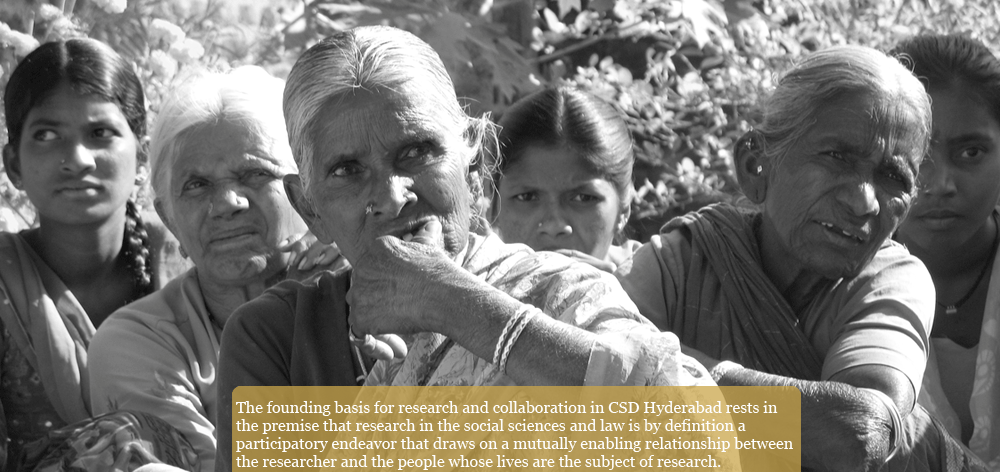 The Critical Gender Studies Programme in CSD focuses on Women's Studies and on Sexuality Studies with a focus on sexual minorities. Across these twin areas of focus, there are some general concerns we hope to address through our research and academic events.
The area of women's studies has opened out in the past three decades to examine questions of historiography, demography, spatial geographies, culture, the body, law, philosophy, science and health to name a few.
The focus on sexual minorities is relatively recent. What are the transitions in the discourse on sexuality in India? Heteronormativity has determined the shape of politics, the economy, representation, the family, labour and recognition. It has been the tool deployed by law to confer legitimacy or deny it. While women's studies has focused on the constructions of femininity and the sexual division of labour, the understanding of masculinity has been too confined within the dominant codes of heteronormativity, so that the subjugation of male bodies in particular situations remains unarticulated and unexplored. What is the place of culture both in incarcerating persons within gender identities and in providing them a release from prescription and proscription? How is heteronormativity constituted through majoritarianism and validations of caste? What are the possibilities presented by counter heteronormative assertions for broadening of support in contexts of inequality? What are the histories of the emergence of rigid normative forms and their disruption. Part of this effort is an investigation into the processes and effects of the medicalization of gender identities.
A range of scholarship has foregrounded the interconnections between modernity and sexualities. There is need to document the complete set of structured practices with regard to the subjugation of bodies outside the male-female binary.
We invite scholars to join us in developing this stream of research, writing and deliberation in CSD.