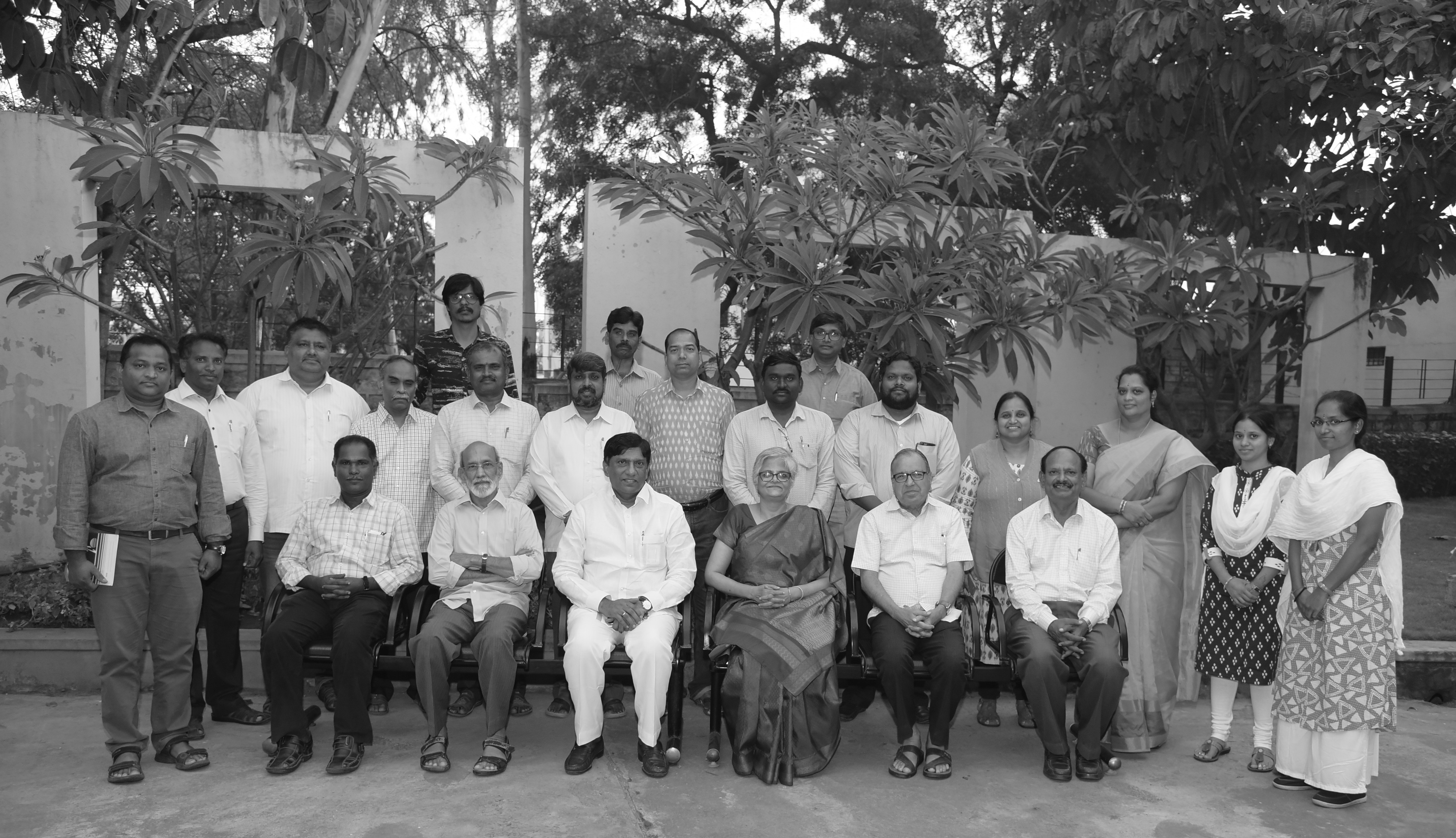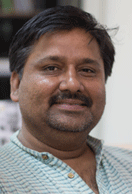 Sujit Kumar Mishra,
Ph.D in Development Economics, University of Hyderabad,
Professor and Regional Director (I/C)
Sujit Mishra is an economist who has specialised in Development Economics for his doctoral thesis and in Environmental and Natural Resource Economics in his post doctoral research. Prior to joining the CSD team in 2006, he worked with The Energy and Resources Institute (TERI), New Delhi as Associate Fellow. His research experience covers varied themes such as Development induced Displacement, the complex of issues in the mining sector and the environment and development implications of climate change. Having published widely in these areas, currently Dr Mishra is engaged in investigating the causes for the drop in female age at marriage in Andhra Pradesh and its implications.
A skilled practitioner and teacher of research methods, with long experience in designing and conducting the ICSSR research methodology workshops and courses for doctoral scholars at CSD, Dr Mishra's research skills include impact assessment, economic analysis, and statistics. He is currently supervising a PhD scholar in the inaugural batch of the PhD programme at CSD in collaboration with Tata Institute of Social Sciences, Hyderabad.
E-mail :sujitkumar72@gmail.com

Publications
"Investigating the Causes for Low Female Age at Marriage: The Case of Telangana and Andhra Pradesh", Economic and Political Weekly, Vol.52, No. 18, 2017, pp 57-65.

"Dispossessed by Development: Mining, Habitations, Lives and Livelihoods" in India Social Development Report 2016 (ed.) Kalpana Kannabiran and Asha Hans, 2016, New Delhi: Oxford University Press,2016, pp. 239-251.

"Putting value to Human health in Coal Mining Region of India", Journal of Health Management, Vol. 17, No. 3, 2015, pp. 339-355.

"Coal Mining and Local Livelihoods", Economic and Political Weekly, Vol.49, No. 8, 2014, pp 25-26.

"Flood in Thailand: Assessing Institutionalized Capacities to Reduce Vulnerability" Social Change Vol. 43, No. 3, 2012, pp. 411-423.

"People's Responses to the State Policies of Resettlement - The Case of Ultra Mega Power Plant in Orissa", Journal of Socio-Economic Development, Vol. 14, No.2, 2012, pp. 202-214.

"Coping Mechanisms of People in Drought Prone Areas of Rural Orissa", Journal of Rural Development, Vol. 31, No.1, 2012, pp. 61- 83.

"Compulsory Land Acquisition in Orissa: Policy and Praxis" in Displacement, Resettlement and Rehabilitation in India: Issues, Challenges and Way forward (ed.) Sakarama Somayaji and Smrithi Talwar, 2011, Routledge, UK.

"Vulnerability and Adaptation Analysis in Flood Affected Areas of Orissa", Social Change, Vol. 40, No. 2, 2010, pp. 175- 193.


Books
Displacement, Impoverishment and Exclusion: Political Economy of Development in India (in Press), New Delhi: Aakar Books.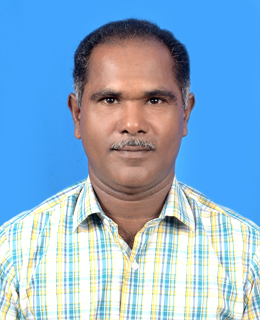 Sunny Jose
Ph.D in Economics, Jawaharlal Nehru University, New Delhi,
RBI Chair Professor
Sunny Jose has an M.Phil (Applied Economics) and PhD (Economics), both from the Jawaharlal Nehru University, New Delhi through the Centre for Development Studies, Thiruvananthapuram. His research interests span across public health and nutrition, women's employment, livelihoods, intergenerational mobility, social exclusion and affirmative action.
He has carried out research on a broad range of themes including women's employment, malnutrition, National Employment Guarantee Scheme, child labour and fisheries movement, among others.
He has secured research grants from International Labour Organisation, New Delhi, Indian Council for Social Sciences Research, ActionAid India, Centre for Development Alternatives, and is currently pursuing a research supported by Azim Premji University, Bengaluru. He has published research articles in journals of repute, such as Feminist Economics, Economic and Political Weekly, Indian Journal of Gender Studies, Indian Journal of Labour Economics, among others.
E-mail ::sunnyjoz@gmail.com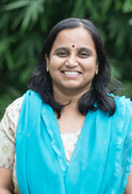 Soumya Vinayan,
Ph.D in Economics, University of Hyderabad,
Assistant Professor
Trained in economics, Soumya's work lies at the crossroads of modern industrialization and artisanal communities with special reference to hand/machine weaving. Tracing the economic history of the (present) dominant player of textile industry in India, namely, the emergence of powerloom sector is her main area of research interest. Political economy of financing higher education and the emergence of the private player; theory and praxis of intellectual property regimes and its interplay in realizing distributive 'rent' to artisanal mode of production also form core areas of research she undertakes. Her work is also reflective and interpretive of the global regimes of governance and the deep impact it has on the local.
Recipient of ICSSR Institutional Doctoral Fellowship form Centre for Economic and Social Studies, Soumya holds a doctoral degree in economics from University of Hyderabad. She has been Visiting Scholar at the German Development Institute, Bonn, Germany (July – December 2007) under the Managing Global Governance Programme of the Federal Ministry of Economic Cooperation and Development, Germany and India Studies Centre, Thammasat University, Bangkok, Thailand (February 2012) under the ICSSR-NRCT Bilateral Exchange of Scholars Programme.
E-mail :soumyavinayan@gmail.com

Publications
"Geographical indication in India: Issues and challenges - An overview", Journal of World Intellect Property, 20 (3-4): 119-132.

"Disabilities and Higher Education : An investigation of University Spaces in Select State and Central Universities in India." in N V Varghese, Nidhi S Sabharwal and Malish C M (eds.) India Higher Education Report. New Delhi : Routledge. (Forthcoming). (Co-author).

"Disablement in Higher Education: Mapping Barriers and Access in Indian Universities", in Kalpana Kannabiran and Asha Hans (eds.) India Social Development Report 2016: Disability Rights Perspectives, New Delhi: Oxford University Press. Co-author.

"Urban Employment for Persons with Disabilities: A Study of Telangana", in Kalpana Kannabiran and Asha Hans (eds.) India Social Development Report 2016: Disability Rights Perspectives, New Delhi: Oxford University Press.

"GIs for Protecting Agro-Biodiversity and Rural Livelihoods: Status, Strategies and Way forward", GIDR Working Paper, No. 240, January 2017. Co-author.

"Can Geographical Indications be a Tool for Marketing Agricultural Products?" in Seema and P Radhika (Eds.) Financing and Sustaining Rural Agribusiness Enterprises - A Bottom of the Pyramid Approach, Hyderabad and Chennai: Vrinda Publishing House, pg. 18-28 (ISBN NO 978-81-932824-5-8). 2016. Co-author.

"GI Label as an Agricultural Marketing Tool in India", Indian Journal of Agricultural Marketing, 30 (2): 22-30, 2016. Co-author.

"Employment, Poverty, Disability and Gender: A Rights Approach for Women with Disabilities in India, Nepal and Bangladesh" in Nazilla Khanlou & F. Beryl Pilkington, Eds., Women's Mental Health: Resistance and Resilience in Community and Society, Cham, Heidelberg, New York, Dordrecht, London: Springer International Publishing, pp. 3-18, 2015. Co-author.

"Willingness to Pay for GI Products in India: The Case of Darjeeling Tea and Pochampally Ikat", Hyderabad Social Development Papers, 3 (1-3): 1-21, 2015.

"Geographical Indications in India: An Overview of Issues and Challenges", Hyderabad Social Development Papers, 2 (1-4): 1-18, 2013.

"Student Loans in Financing Higher Education: Levels of Indebtedness among Student Borrowers in Kerala", Hyderabad Social Development Papers, 1 (1-4): 31-57, 2012.

"Intellectual Property Rights and the Handloom Sector: Challenges in Implementation of Geographical Indications Act", Journal of Intellectual Property Rights, Vol. 17, No.1, January 2012, pp 55-63.

"Maternity and Employment: Policy Issues and Challenges" in R K Mishra and Jayasree Raveendran (eds.)

Millennium Development Goals: The Indian Journey, New Delhi: Allied Publishers Private Limited, pp. 157-169, 2011.

"The Economics of Handloom Weaving: A Field Study in Andhra Pradesh," Economic and Political Weekly, Vol.43, No.21, May 24-30, 2008, pp. 43-51. (Co-author).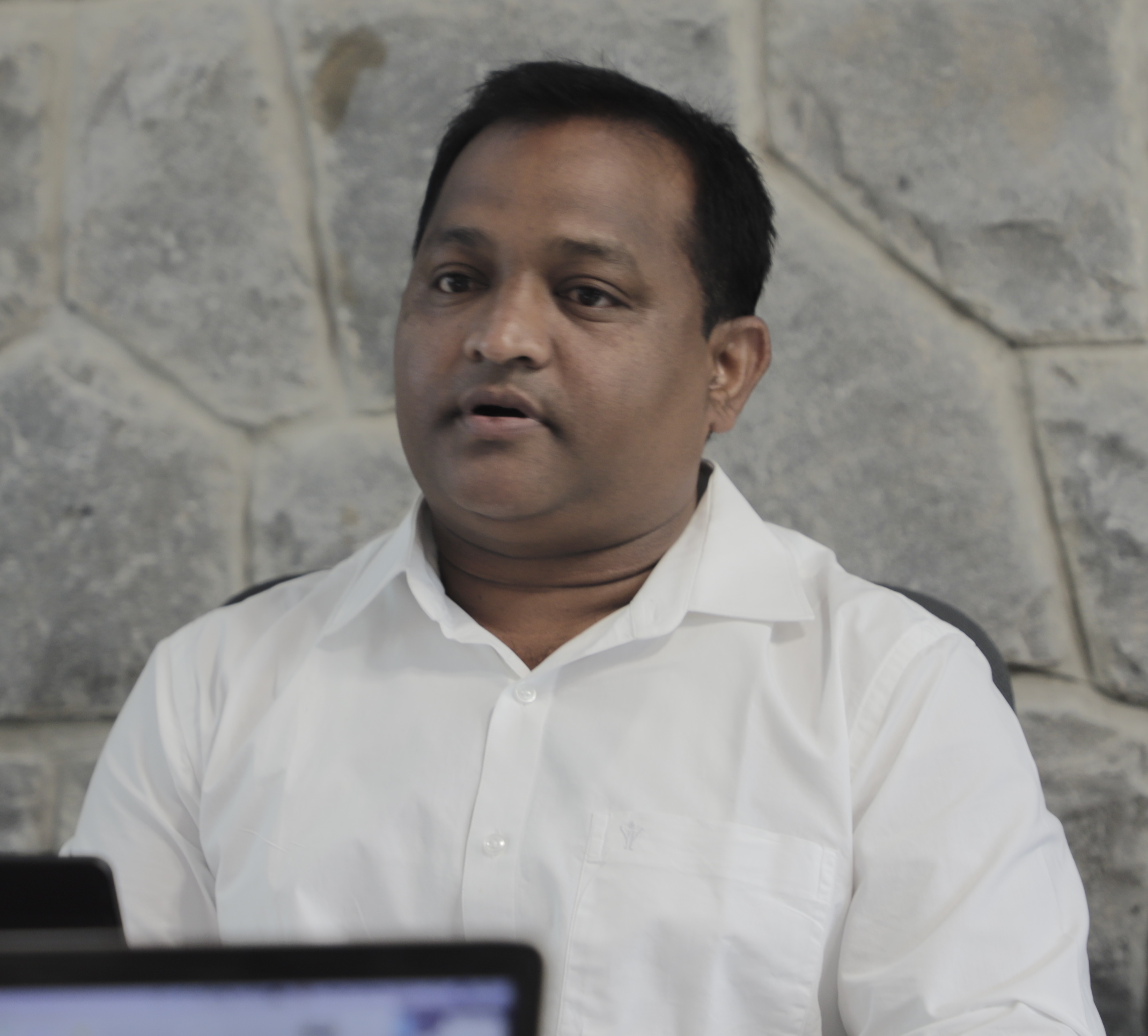 Sunkari Satyam,
PhD in Political Science, University of Hyderabad,
Assistant Professor

Sunkari Satyam is at the Council for Social Development (CSD), Hyderabad and is involved in various research projects funded by Indian Council of Social Science Research (ICSSR) and core projects of CSD. He received his Ph.D. from the University of Hyderabad. He has authored following Books Tribals and Democratic Polices : understanding :from Agency areas of Telangana and Andhra Pradesh (Rawat Publications, 2019); Tribal People and Development Policies - A Study of Telangana (Mittal Publications, 2018), Poverty Elimination in Rural India : A study on Society for Elimination of Rural Poverty in Telangana and Andhra Pradesh (Mittal Publications, 2016) and Women in Gram Panchayats : Emerging Leaders in Grassroots Politics (Penguin Random House, 2014) and has published more than thirty papers in different journals, edited volumes and newspapers. He recently involved in the research project titled - Baseline Survey of Aspirational Districts in Telangana State : A Study in Three Districts (2020) sponsored by Dr. Marri Chenna Reddy Human Resource Development, The Government of Telangana.
E-mail : satyamvvm@gmail.com