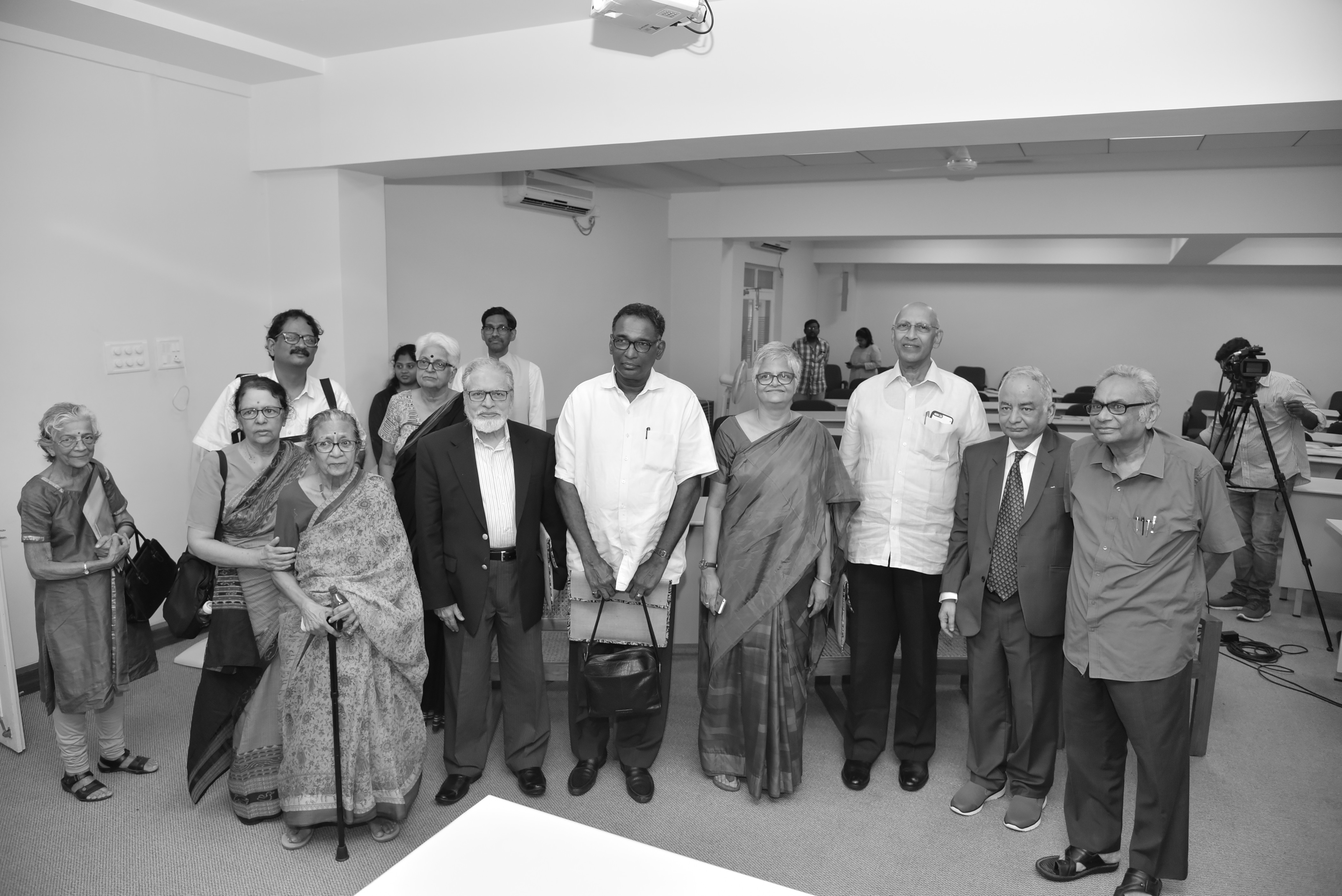 Doctoral Programme
The doctoral programme at CSD leading to the award of PhD degree in two streams -- Social Sciences and Women's Studies -- is offered through Tata Institute of Social Sciences, Mumbai. Interested scholars are required to take the entrance test at TISS Mumbai and indicate at the interview their interest in registering at CSD. In accordance with requirements of reservation, five ICSSR doctoral fellowships are available to students who are admitted on the basis of merit.
Refresher Course for Lawyers from Scheduled Tribes
Frequency: Once a year; Duration: 21 days spread over six months
The comprehensive three-week Refresher Course for Lawyers belonging to Scheduled Tribes aims to provide lawyers from Scheduled Tribes an exposure to contemporary issues, fresh developments in law, update their knowledge and skill sets as well as to create a network of lawyers that the community can draw upon to address issues of justice. With a balance of interactive lectures, case discussions, presentations by participants and a moot court, lawyers are encouraged to make presentations on various aspects of constitutional law including special provisions for scheduled tribes; discussions on the Fifth Schedule; and international conventions on human rights and the rights of indigenous peoples. The course covers the areas of constitutional law, procedural laws, environmental laws, labour laws, family law, torts and special legislations, as also a discussion of the issues of justice that confront adivasi communities today.
Research Methodology Course
Frequency: Twice a Year; Duration: Three weeks
Keeping in line with our policy of encouraging social science research, particularly among the young scholars, we offer a Three Week Training Course in Research Methodology/Data Processing exclusively for social doctoral students in social sciences. The course will focus on Research Methodology which includes Research Design, Survey Research, Techniques of Data Collection, and Scaling Techniques and Coding; introduction to MS-Office (Power Point and Ms-Excel); SPSS Package – Introduction to SPSS, file definition, data definition, data entry, data importing, data transformation , modification, validation and, Procedures and Commands, Understanding SPSS Output; Statistical Techniques – Measures of Central Tendencies, Dispersion, Data Visualisation and Presentation Techniques, Measures of Association, Probability and Sampling; Data Analysis: Fundamentals of Statistical Inference and Hypothesis Testing, Statistical Analyses of Association (Contingency Analysis); of group differences with respect to Means and Variances (Analysis of Variance); and of Relationships between Variables (Correlation and Regression); Advanced Statistics, which includes Multi Variate Techniques; Field Visit: Tools preparation, Pre-testing of Tools, Finalisation of Tools, Data Collection; Practical sessions: SPSS. Hands on experience - basic and advanced analysis
The Course is essentially meant for social science researchers and college or university teachers, or members of recognised research institutions, who are engaged in survey research leading to doctoral dissertation or engaged in or planning to engage themselves in such survey research work where they may have to process huge data.
This intensive training programme includes lectures/discussions, practicals/ tutorials, data analysis and data interpretation using SPSS 15.0. and will be handled by a team of experts drawn from within and outside the CSD, Hyderabad and designed for a multi disciplinary group of social scientists.
Research Proposal Workshop
Frequency: Once in a year; Duration: One week
The Research Proposal Workshop is a one week workshop that seeks to build preliminary academic writing capacities in the areas of (i) gender studies; (ii) interdisciplinary law; (iii) social development; (iv) adivasi studies; (v) disability studies; and (vi) environment studies. The main aim of this workshop is to improve writing techniques of the researchers. The workshop will provide practical training and guidance to participants and help them to improve their concept notes and research proposals. The faculty for the workshop will include international and local experts from different research institutes and universities. A total of 15 participants will be selected for a week to ensure individual attention to each researcher.
The workshop will be for Junior, mid-career faculty, researchers and Ph.D students.
Advanced Writing Workshop
Frequency: Twice A Year; Duration: Two weeks
The Advanced Writing Workshop will work with post-doctoral scholars and scholars who have some experience in research to build capacity in writing research papers, short articles for newspapers on matters of academic and policy interest, book reviews and preparing manuscripts for publication. The need for focused efforts in this direction is indeed urgent, as competent and cutting edge research does not always translate into quality publications. There are very few programmes in the country that address the need to build capacities in academic writing underscoring the importance of originality, adequate and proper citation, and continuity in the building up of an argument. The Advanced Writing Workshop, a two-week workshop, will consist of 20 scholars in each batch.
Sector Specific Research Training Programmes
Frequency: Six per year (One per theme)
The Sector Specific Research Training Programmes link up with our first component in this proposal – the existing and new research areas – and seek to provide social scientists with the basic skills necessary to teach and undertake research in the following areas: (i) gender studies; (ii) interdisciplinary law; (iii) social development; (iv) adivasi studies; (v) disability studies; and (vi) environment studies.
Participants are exposed to basic theoretical issues and tools and methodologies for analyzing these problems in India. The faculty for the workshop will include experts from different research institutes and universities.